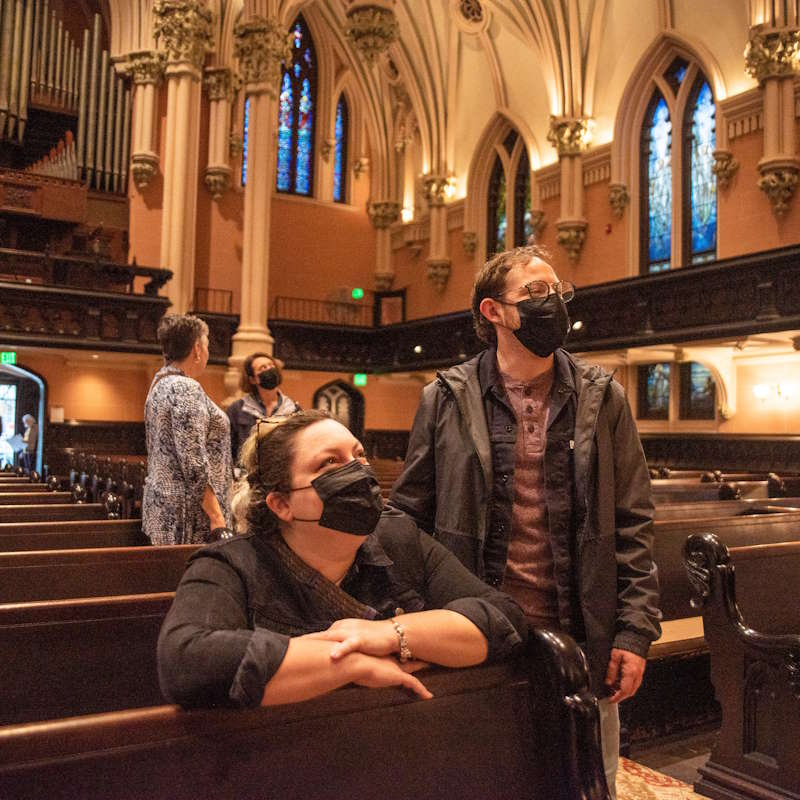 About
Launched in 2014, Doors Open Baltimore, hosted by Baltimore Architecture Foundation, is an annual city-wide festival honoring Baltimore's diverse cultural tapestry by highlighting its vibrant neighborhoods, captivating architecture, and distinctive spaces that contribute to the city's exceptional charm. Open House tours return October 7, along with guided tours on October 8th, 2023.
In celebration of our 10th annual city-wide festival in 2023, we are proud to partner with Waverly Main Street! This is the first time the festival is featuring a Baltimore City Main Street. The event will promote the local businesses, art galleries, and cultural institutions that make Waverly Main Street a thriving hub of creativity and entrepreneurship.
"Highlighting so many of our businesses, neighborhoods and hidden gems, Waverly is buzzing with excitement from long-time merchants to new up and coming entrepreneurs to visual experiences and a taste of Baltimore History," Diana Emerson, Executive Director of Waverly Main Street, said. "We open our doors because we want you to visit and to come see us often as we continue to grow and uplift the communities around us that we call home!"
In addition to this partnership, this year's festival will expand its focus on artist spaces. According to Chelsea Thomas, Founder and Co-Chair of Doors Open Baltimore, planning for this year's festival began with the goal to enhance the long-term sustainability and growth of Baltimore's artistic and entrepreneurial ecosystem.
"Our vision for our 10th anniversary begins with a deep appreciation for the artistic talent that thrives in Baltimore," Thomas said. "This year, we aim to provide a platform for emerging artists, giving them a space to exhibit their work, share their stories, and engage with a diverse audience."
Click on the "sites" tab to view all of our Saturday Open Houses!
Need to reach us? Contact us at doorsopenbaltimore@gmail.com.